PRODUCTS
RD-BT Bluetooth RFID Handheld Scanner
Details
Bluetooth RFID reader,1D/2D barcode scanner; portable multi-functional back clip, Bluetooth RFID scanner; This device makes your phone or tablet a mobile data collector at once via Bluetooth.
Product Features:
1. Magnetic Charging:World's First Design
2. Convenient:Automatic Adsorption and Alignment
3. 150 hours standby time
4. >30,000 times,80 Years: 1 Charge Per Day
5. Instant Connection,No Loose
6. Adjustable Clamp, fitting to cell phone/tablet of all size;


Application:
Medical industry; Logistics; Warehouse Management; Chain Store; Mobile Payment, Meter Reading, etc.


Product Parameters:

Electrical parameters

Charging voltage

5.0±0.25V DC

Nominal capacity

1400mAh or 1500mAh Lithium Polymer Battery (> 500 Charging Ring)

Standard charge current

<1A (CV constant voltage 5.0V charging)

Charging time

≤ 3 hours (BACKPOWER internal battery a charge cycle time: ~ 2.5 hours)

Standby current

<50mA (Bluetooth and scan code to open standby)

Working current

<200mA (sweep code current)

Continuous working time

> 8 hours (1 second sweep a continuous scan code)

Communication Interface

Bluetooth 2.1 SPP & HID or BT2.1 & BT4.0

2D barcode function (8 different scan engines to choose from)

Image Sensor

752×480 CMOS

Illumination

Red LED 625 ± 10nm

Reading system

2D

PDF417, QR Code (QR1/2, Micro), Data Matrix (ECC200, ECC000, 050,

1D

Code128, UCC/EAN-128, AIM128, EAN-8, EAN-13, ISBN/ISSN, UPC-E, UPC-A, Interleaved 2 of 5, ITF-6, ITF-4, Matrix 2 of 5, Industrial 25, Standard 25, Code 39, Codabar, Code 93, Code 11, Plessey, MSI-Plessey, GS1-DataBarTM(RSS), (RSS-14, RSS-Limited, RSS-Expand)

Reading accuracy

>5mil

Typical reading depth of field

EAN-13

50mm-445mm (13mil)

PDF417

70mm-170mm (6.67mil)

Code39

50mm-285mm(5mil)

Data Matrix

60mm-160mm (10mil)

QR Code

30mm-220mm (15mil)

Symbolic contrast

≥25% reflection difference

Reading angle

Rotation 360 °, tilt ± 55 °, deflection ± 55 °

Field of view

Horizontal 36 °, vertical 23 °

Features

High Performance Low Power: Full hardware logic to quickly and easily read one-dimensional / two-dimensional bar codes in a variety of applications with only one-third of the typical power consumption of the product. LCD screen / mobile bar code recognition: Easily solve the increasingly common problem of bar code identification of mobile phones, so that products or programs to prepare more fully. Red light green bar aiming: With lighting and aiming function in a completely dark environment to quickly read the bar code target.

RFID function (optional)

Frequency

13.56MHz

Card reader

Read-write or auto-sensing read-only

Support standards

ISO14443A standard

Working distance

>30mm

Working current

<100mA

Standby current

<70uA

Maximum power consumption

0.33W

IrDA power meter reading function (optional)

Communication technology specification

In line with DL / T 645-2007 (DL / T 645-1997) communication technical specifications

Infrared emission tube center wavelength

940nm

Infrared receiver tube

38kHz modulation frequency

Reading distance

>3m

Transmission baud rate

1200bps

Data communication declination

35°

Working current

≤30mA

Flashlight (optional)

1W

Surroundings

Operating temperature

-20℃~55℃

Storage temperature

-20℃~ +60℃

Charge temperature

10℃~ 45℃

Working humidity

5% to 95% (no condensation)

Intelligent function

LED display

.3LED shows the state of charge and power and 1LED display Bluetooth working status.

Automatic power-on charging

Charging automatically when you plug in the charger No need to press any buttons

Battery overcharge protection

Two-way hardware protection

Battery over-discharge protection

Software and hardware dual protection

Short circuit protection

Hardware protection

Standard

Gold - plated magnetic charge line

Back clip lanyard

Warranty Card

Certificate of conformity

Instructions

Optional

5V / 2A & 5V / 1A two separate output high-quality car charger (indoor phone charger can be used at the same time to the mobile phone and clip clip charging, outdoor rechargeable car can be used, the car charger can also charge the plate.)

Soft sets of punching metal pieces

5V & 1A AC Charger

Hexagon screwdriver

Purse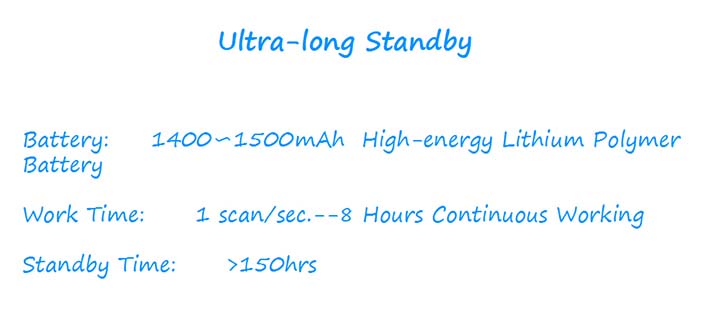 Contact Us:
If you want to know more information? Please fill in the following message form, we will contact you in the first time.
Related Products: