PRODUCTS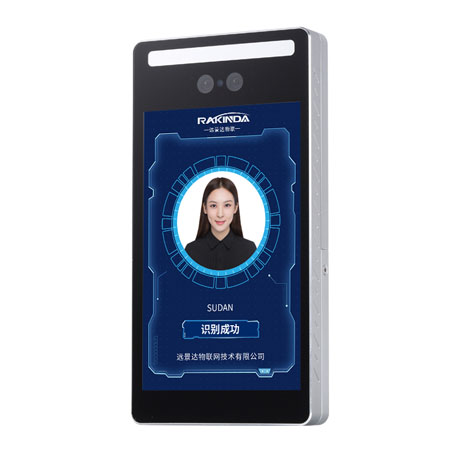 F2 IP Camera Face Biometric Recognition Attendance System
Details
Facial recognition system collects, analyzes and compares live facial recognition through special photoelectric conversion equipment and computer image processing technology, which can quickly and accurately identify personal identities. The system generally includes the processes of facial recognition image acquisition, face recognition image processing, feature extraction, feature value comparison and matching. Modern electronic integrated manufacturing technology makes the facial recognition image reading and processing equipment miniaturized. The rapid development of personal computer computing speed provides the possibility of facial recognition comparison operations on microcomputers or even single-chip computers. Ensure the accuracy of the recognition results.
Facial Recognition Attendance Features
* Night infrared, RGB dual fill light;
* Support external access control card reader, ID card reader;
* Support device local storage history record 50000 people;
*Support multiple languages
Parameters of IP Camera Face Recognition
Face Recognition Integrated Terminal

Product Model

F2

Screen

Size

8 inch, full viewing angle, 170 ° IPS LCD screen

Resolution

800*1280

Camera

Type

RGB

Infrared

Resolution

2 million pixels

2 million pixels

Aperture

F2.8

F2.8

Focal Length

3.18mm

3.18mm

White Balance

Automatic

Automatic

Wide Dynamic

Support

Support

Vertical Wide Angle




Horizontal Wide Angle




Basic Specifications

Operating System

Android 7.1 and above

Equipment Power

DC12V(±10%)3A

Equipment Power Consumption

15W MAX

Relative Humidity

0% -90% (without condensation)

Operating Temperature

-20℃~60℃

Protection Class

IP55(Wall-mounted version: the junction with the eight or six boxes is not waterproof, and a ceiling is required)

Use Environment

Indoor, outdoor

Equipment Size

275.2mm*123.2mm*30.2mm

Hardware Configuration

Identification Method

Human face

Mifare card (optional: purchased module required)
Contact Us:
If you want to know more information? Please fill in the following message form, we will contact you in the first time.
Related Products: