How much does an industrial-grade fixed scanner cost?
Source:Powered | Author:admin | Time:2023-11-03 | Views:154
As an important barcode recognition product for identifying and reading 1D and 2D code information, the 2D fixed scanner plays an important role in current application fields in various industries such as retail shopping malls, logistics, and industrial production. Role. Take the application of common
2D fixed scanners
on the market in the consumer market. In fact, many of its application scenarios are very similar to self-service vending machines, such as reading ordering machines, express delivery cabinets, bus and subway ride codes, etc. The equipment will embed a scanning head, that is, use a two-dimensional fixed scanner to quickly and accurately collect various QR codes, screen codes, etc. Therefore, its scanning capabilities and price are very important to users.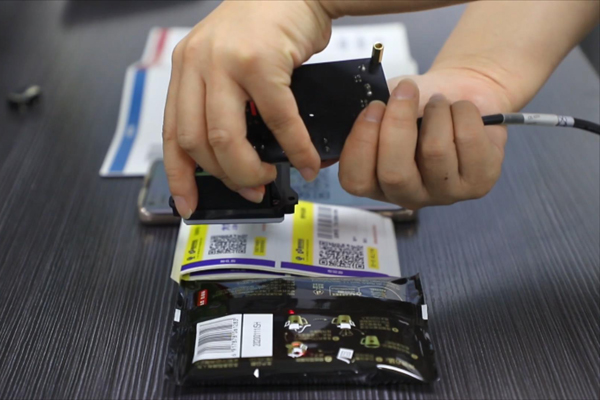 Let's first understand what barcodes can be scanned by 2D fixed scanners? According to in-depth understanding, the 2D fixed scanner can not only scan traditional 1D barcodes, such as Code 39, Code 128, EAN-13, etc., but also scan 2D barcodes, such as QR code, Data Matrix, PDF 417, Aztec, Maxicode, Hanse code, etc. The specific scanning capabilities depend on the model and configuration of the QR code scanner. This makes 2D fixed-mount scanners very useful in applications that recognize many different types of barcodes. Whether in the retail industry, logistics industry, or industrial manufacturing, 2D fixed scanners can easily handle a variety of barcode scanning needs.
However, different 2D fixed-mount scanners may support different barcode types. Some low-end scanners may only be able to recognize a few common barcode types, while high-end scanners often have broader barcode recognition capabilities. Therefore, before purchasing a 2D fixed scanner, you should know what types of barcodes you need to scan and choose the corresponding product.
In fact,
industrial-grade fixed scanners
and 2D fixed scanners have the advantages of higher scanning speed, more stable performance, and lower misreading rate. Therefore, industrial-grade fixed scanners are generally more durable than 2D fixed scanners and can operate in harsh environments for extended periods of time. These scanners are often used in high-intensity usage scenarios such as factory production lines, warehousing and logistics, and their prices are usually higher.
Depending on the brand and model, the price of a 2D fixed scanner versus an industrial-grade fixed scanner may vary. The price of low-end 2D fixed scanners is relatively low, usually ranging from a few hundred to a thousand yuan. These scanners perform well in basic scanning functions and are suitable for small to medium-sized businesses. Mid-range industrial-grade fixed scanners cost between a thousand and several thousand yuan, and their performance and stability are better than lower-end models. They may have features such as higher scanning speed and larger recognition range, and are suitable for scenarios that require higher scanning efficiency. High-end
industrial-grade fixed scanners
are more expensive, possibly several thousand yuan or more. These scanners typically feature advanced image recognition technology, protective performance, and durability, making them suitable for industrial automation and high-intensity use scenarios.
It is worth noting that with the continuous advancement of technology and market competition, the prices of 2D fixed scanners and industrial-grade fixed scanners may fluctuate. When purchasing, in addition to the price, factors such as the scanner's performance, applicable scenarios, and after-sales service should also be considered. If you don't know how to choose, Shenzhen RAKINDA will do it for you. We will professionally select the 2D fixed scanners and industrial-grade fixed scanners that are most suitable for your use and have the best cost performance. Satisfy your needs.
Contact Us:
If you want to know more information? Please fill in the following message form, we will contact you in the first time.